By Jena Griffiths | November 7, 2011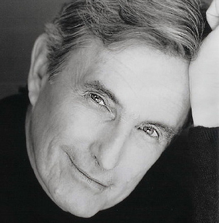 Gary Douglas, founder of Access Consciousness, says yes to being interviewd in Earth School's free auditorium..
The call takes place tomorrw, Tuesday 8 November: 9am Pacific. 6pm Switzerland
Time where you are
More about Gary and Access Consciousness
To pre-submit questions for Gary simply log into the free auditorium alongside.
It's free.
What is Access Consciousness?
There are 32 bars of energy that run through and around your head that connect to different aspects of your life. Access practitioners call these points "The Bars."
Having your Bars run, meaning the 32 points on your head being gently touched, effortlessly and easily releases anything that doesn't allow you to receive.
If you did nothing else with Access Consciousness but experience your Bars being touched, you would begin to be able to change every limitation, difficulty and aspect of your life that does not work for you.
« The secret to freedom and success: outwitting the devil | Home | 11.11.11 three day portal »
Topics: Burnout cures, Can't say no, Dealing with the inner critic, Depression Cures, Don't know what you want, Fear of success/ fear of failure, Indecision, Relationship problems, Responsibility vs irresponsibility, self esteem, suicide | No Comments »
Comments