By Jena Griffiths | June 24, 2019
Wooden skyscrapers. I love this idea!
Even back in 2013 Michael Green was motivating it
Now Tokyo's bid to build the world's tallest wood building – but only complete it in 2041!
Hopefully other cities are faster!
What can we do?
– Lobby your local government
– Dream up ways to extract and store carbon or methane elsewhere than in our atmosphere.
– Put whatever carbon we can directly back into the soil ourselves through proper composting.
More on this – how cows can help put carbon back into the soil
Topics: climate change, ecology and nature, Environment | No Comments »
By Jena Griffiths | December 5, 2018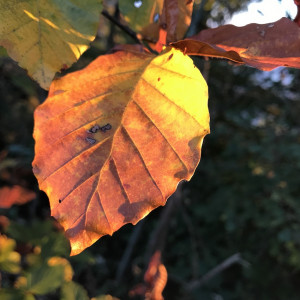 Autumn is the time of year that reminds me that each one of us is like a leaf, both ordinary and extraordinary. Our lives are fleeting and, like leaves, even when we can no longer contribute as we did before we can still contribute long into winter and beyond but in a totally different way.

What can we do when we no longer feel useful?
The other day a 90 year old friend shared with me how useless she felt about her current physical state. She wondered why she was here taking up oxygen that others could use.
I think that no matter how old we get or disabled, as long as we are still breathing there's a lot we can do, that we don't realize matters, to help Read the rest of this entry »
Topics: Depression Cures, Fear, Grief and rage, life purpose life lesson, Life Purpose Support, overwhelm, spirit, suicide, surviving abuse | No Comments »
By Jena Griffiths | November 2, 2017
Our lives are driven by the questions we ask ourselves. Are you asking the right questions?

There's something compelling about running with the herd, moving as one at recklessly high speeds. Horses tune into this state. It is like they can't stop themselves. Cyclists feel it too. Wheels whirring. A sense of peace that comes only with total presence due to extremely high risk. It's a flow state. Reacting like fish in shoal. Becoming One Mind.
Whenever I see a bike race on TV or anywhere it brings tears to my eyes. The sound of the wheels brings back memories of that cherished state. And then I know how horses feel when a cycling peloton whizzes past their paddock. They feel that irresistible pull. They will do anything to jump whatever barrier is between them and the pack that's moving as one mind. If it isn't possible to join the pack they'll run along with it while still inside their paddock, as far as their confinement allows. Can't they see they are horses not bicycles? What is this intense urge to run with the herd?
Once, in my cycling days, we had a high-jumping horse try to join our bike race. All hell broke loose. There were cyclists down, the pack split and eventually external help was needed to remove the horse from the race. When a horse tries to merge with a pack of cyclists it is just not going to work, no matter how well behaved the horse or how tolerant the cyclists. Someone is going to get hurt.
A friend of mine has a teenager daughter who urgently wants to run with the herd. She 's very bright, talented and a free thinker and as a result she's rather unpredictable. She just doesn't fit in with the local gang and they won't let her.
Why not? She doesn't behave the way the others behave. Like the cyclists not wanting the horse to join their pack, it is not that there is anything wrong with her it is just that she's in a different league. They don't feel safe because there is no possibility of anticipating what she'll do next.
So how does that help my friend's daughter? Right now all she feels is total rejection.
One healing story to remind her about is Read the rest of this entry »
Topics: Be yourself, Dealing with the inner critic | No Comments »
By Jena Griffiths | September 29, 2017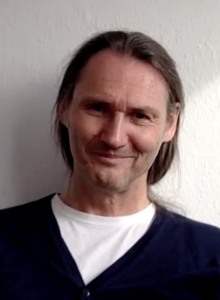 We will be discussing this topic with Markus Hirzig today on our sister site Earthuni. Join us live and ask questions.
– Topic – the game of curiosity and safety
In this call Markus will talk about safety and security as the base of our development. We will discuss the tension between curiosity and safety/belonging. What does belonging have to do with safety and why is this important for you to know right now.
Then Markus will share thoughts about the possibility of taking time to feel into change and look deeper.
How do we dare to move on, and risk change, even if the world doesn't agree or support us?
Replay?Access here.
Topics: Be yourself, Being in transition, Can't say no, Don't know what you want, Family complications, Responsibility vs irresponsibility | No Comments »
By Jena Griffiths | December 4, 2016
Some of us have really bad memories when we think of being grounded. Like, being barred up at home with our parents instead of playing with our friends. But what does "being grounded" really mean?
December 8, we'll be talking to Markus Hirzig on why we need to ground ourselves now more than ever before and what we can do to clear the way to allow the light to anchor more fully through us, how to build a bigger base to embody higher consciousness and also how to bring more joy and manifesting capability into our lives.

The replay will be here after the event.
Who is Markus?
Markus Hirzig has been mentoring people for more than 30 years. He began as as a physiotherapist and for the last 20 years has been an osteopath, as well as a trainer and coach. He has been working closely with spiritual teacher Thomas Huebl for more than 10 years and is a senior mentor in Huebl's community.
Markus was instrumental in helping me land on planet Earth again after a trip around Mars, Venus, the moon, Jupiter, Saturn, Mercury, the sun, planet X …. join us live for this call or pre-submit questions if you can't make the live call due to time zone..
Learn more from Markus in Earthuni. Find out more here
Topics: Be yourself, Being in transition, Building a successful business, Burnout cures, Coming Soon, Conflict resolution, Dealing with intense emotions, Depression Cures, Fear, Fun, Grief and rage, Happiness, Health, Heart & Spiritual Journey, Leadership, overwhelm, Procrastination, rollercoaster life, spirit, suicide, surviving abuse | No Comments »
By Jena Griffiths | December 1, 2016
Mystical teacher Thomas Hübl offers commentary on recent world events:

Profound, thought provoking advice on becoming a mature citizen of the world.
Topics: Conflict resolution, Fear, Grief and rage, spirit | No Comments »
By Jena Griffiths | December 1, 2016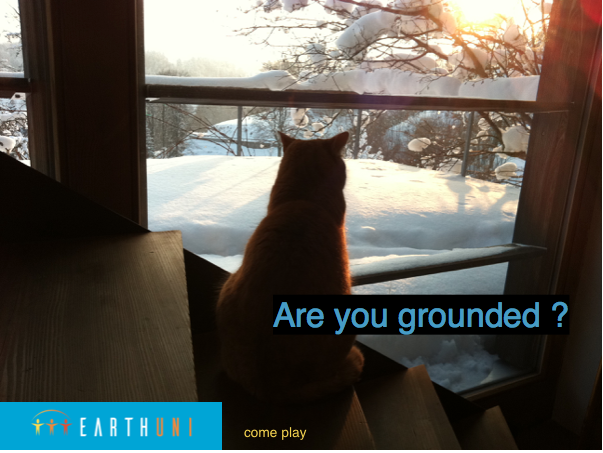 starting soon. starring you.
first interview this Thursday right here
Topics: Coming Soon, Fun | No Comments »
By Jena Griffiths | February 21, 2016
Earth School now has a second campus called Earthuni.
The site you are on is where you will find guides who can help you with specific challenges.
Earthuni focuses on developing subtle body competencies. Our guide here is Markus Hirzig
Access archive of all previous interviews – go here
Looking for hand info?
Access free calls here
Also visit Jena's hand analysis blog for +10 years of in depth articles.
Topics: Coming Soon, General, Hand Analysis | No Comments »
By Jena Griffiths | November 15, 2015
(This article was written in response to the Paris massacre.)
The German word for compassion is Mitgefefühl (to feel with) or Mitleid (to suffer with) but this could be a catastrophe for us or the world in general unless we do it consciously.
Read the short version about this in Living Now Magazine – December 2015. (If you only have time for one short piece, read this one.)
The following article goes beyond the usual advice of active support. It is about something additional we can each do, equally important, to change things no matter where we are in the world. (A shorter, earlier version, of the post below is on OM Times community blog. Read it here (1200 words).
As the days passed, I felt something crucial was missing from my perspective in both articles, particularly related to compassion. Friends came forth and filled in some of the blanks, giving me learning experiences related to "deep listening" and also our need to be able to embrace multiple perspectives in order for us all to move forward or evolve as a species. I've subsequently added lots more additional notes below, they are really just notes to myself, posted here for anyone else who wants them. Read the rest of this entry »
Topics: Being in transition, Conflict resolution, Dealing with intense emotions, Dealing with the inner critic, Depression Cures, Fear, Grief and rage, spirit, suicide | 1 Comment »
By Jena Griffiths | August 30, 2015
Here's a bunch of sea daisies for you, a fragile gift of hope from Australia's Great Barrier Reef.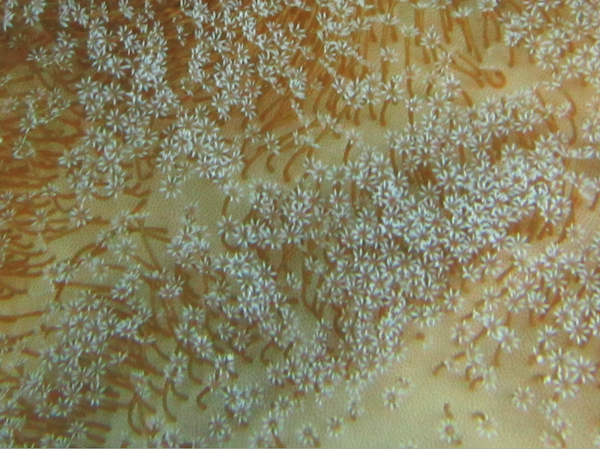 I took this close up photograph of living coral last month, near Cairns, after making a special trip out there to go see for myself. (The last time I dived in this region was in New Caledonia 18 years ago. )
We are constantly bombarded with terrible news about the state of our planet. And while yes, we do need to take urgent action, we also need to be mindful of what vision of the future we breath life into. I choose a future where we preserve our beautiful blue planet and all life on it.
On this note, have you seen Brad Bird's new film called Tomorrowland? If not, I urge you to see it, and tell everyone else to see it too. Hollywood has always been a barometer of our collective Zeitgeist, and this important new film indicates that, at last, the collective tide is turning. Read the rest of this entry »
Topics: climate change, ecology and nature, Environment | No Comments »
« Previous Entries