By Jena Griffiths | November 23, 2013
Catherine Mesot is back with us again this Thursday, 28 November 2013
This week the focus is on trust.
How to know when to trust guidance.
The replay.
About 30 minutes in there is a great meditation exercise to help you decide what's good for you and what isn't.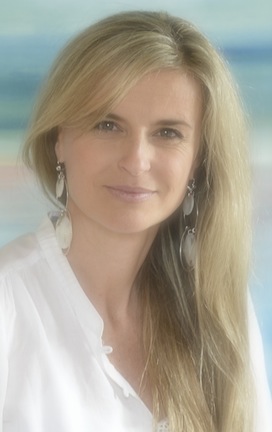 Who is Catherine Mesot?
Catherine is a life coach, Intuitive Art Healer, Medium & Channel. After more than 20 years in the corporate world, a successful career, a former Miss Switzerland title and a normal life, Catherine surrendered to higher guidance and a new way.
"Following the direct guidance of my Spiritual Team I started an ever-unfolding personal journey to rediscover and accept the different gifts I received long ago and learn to share them with like-minded….First I would like to say that this path chose me probably more than I chose it."
More about Catherine Mesot
Topics: Being in transition, spirit | No Comments »
By Jena Griffiths | November 18, 2013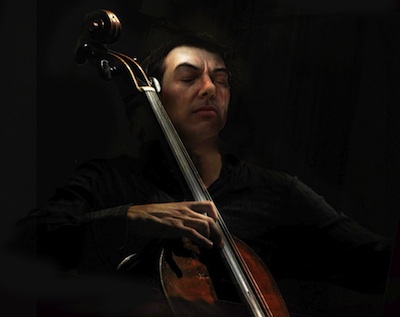 Our next Advanced hand shape type is The Musician or Poet.
This personality type has an interesting blend of characteristics.
They're both sensitive and emotional but they're also highly disciplined or structured in their thinking.
We'll be exploring this combination in great detail over 2 calls with Richard, Tuesdays November 19 and 26, 2013.
Find out more about this series here.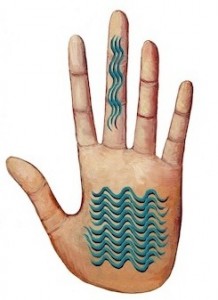 Topics: Hand Analysis, courses: advanced hand shape | No Comments »
By Jena Griffiths | November 13, 2013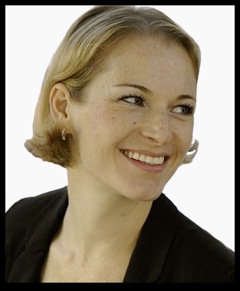 This Thursday, November 14 2013 we'll be talking to Claudette Lucien on how to look after your "second brain" – your gut.
We'll discuss:
- Why is your gut your second brain?
- How your gut affects your health, mood, sleep, appetite, and even learning and memory.
- How even if you have a healthy diet your gut could still be compromised.
Claudette will tell us why,
show us what to look out for and
give us pointers to ensure maximum performance.
This is a free call. Join us here: Free Auditorium
Time: 8 pm Switzerland/Central Europe, 2pm USA Eastern, 11 am Pacific. Elsewhere
The replay will be on the same link.
Who is Claudette Lucien?
Claudette is a qualified nutritional therapist, certified metabolic balance® coach and GAPS™ practitioner with her own practice in Zurich called
"Your Nutritional Balance"
She works with individuals and groups, and offers workshops at multi-nationals and Swiss corporates.
Claudette trained in nutrition for four years at the renowned Institute for Optimum Nutrition in London, founded by Patrick Holford.
She is South African and has lived in Zurich since 2008, having previously worked and studied in London for 11 years.
Claudette is an approved practitioner with the Swiss Complimentary Medicine Foundations ASCA and EMR.
Her goal is to support people in achieving health and wellbeing, whilst still being able to enjoy one's food every day.
Special areas of interests include nutritional balance, mental health, gut health, skin, weight management and autoimmune conditions.
Claudette's Website
Find Claudette on Facebook
Email Claudette: hello(at)yournutritionbalance.com
Topics: Depression Cures, Health | No Comments »
By Jena Griffiths | November 5, 2013
Our next call in a series of calls with Richard Unger on the Life Lessons is today, November 5, 2013.
The topic: Left Thumb Life Lesson
We'll be exploring the theme of family connection; of proper self care in family and community.
Is there a middle ground somewhere between turmoil and lone wolf?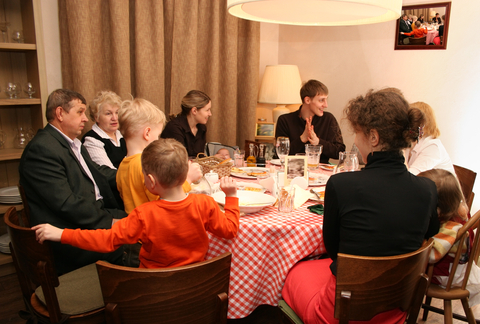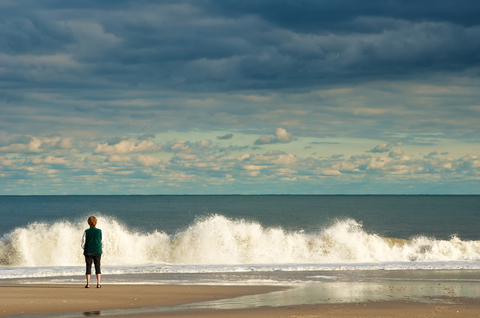 Join this series of calls here
Subscribe to these calls here
Topics: Hand Analysis, life purpose life lesson | No Comments »
By Jena Griffiths | October 30, 2013


"Life starts and ends in bed." - Kris North
Next up in Earth School's open auditorium is Kris Deva North -
Author & Teacher of Taoist Arts, Zen Shiatsu, & Healing NLP

We'll explore the Taoist practice with Kris, including the Healing aspects
(Chi Nei Tsang, Shamanic Healing), Taoist Meditations, Martial Arts,
Shamanism and Tantra – quite a juicy cake!


Sunday, November 3, 2013
Access the replay – audio and videos here.


More about Kris
Born in wartime London in the Year of the Dragon and a hail of bombs, Kris spent his childhood in South America and teen years in the turbulence of Mau-Mau Kenya. At age fifteen the Wakamba tribe initiated him as an honorary member. Dancing in their drum-circles he witnessed fire-bathing adepts roll around in flames, unharmed. Military action in South Arabia and Borneo introduced him to real-life death. Service with the Gurkhas of Nepal steeped him in the culture and traditions of these Kali-worshippers and their rituals of blood-sacrifice. 25 years in business and management followed, until Kris changed his life, to oriental healing and martial arts. In 1991, he set out to learn from masters throughout Asia, Japan and USA. Impressed by the teachings of Mantak Chia, Kris embraced the Tao.
In 1993 he came home to the scepter'd isle, to found the Universal Healing Tao Center, Chi Nei Tsang Institute, and Zen School of Shiatsu, the latter becoming in 2010 the first Shiatsu School to achieve University accreditation. Kris sat on the Assessment Panel of the Shiatsu Society UK, before founding the Zen Shiatsu Society in 2004. He was closely involved with Skills for Health drafting the Shiatsu National Occupational Standard and in 2009 was appointed to the Shiatsu Professional Board of the Complementary and Natural Healthcare Council, the UK Regulator for complementary medicine.
Master of the Zen School, Taoist Master Trainer and Licensed Trainer of Neurolinguistic Programming, Kris Deva North has practised healing meditation since 1972 and the Taoist Arts since 1985. He integrates Shamanic, Tantric and Taoist traditions from his experiences, travelling with a Thai Buddhist monk; satsang with Shiva Saddhus in the Himalaya, Shamans of Africa, North America and Hawaii; Aboriginal men of high degree in Australia; darshan with the Dalai Lama; witnessing last rites in Varanasi and puja with the Brahmins of Pushkar.
To balance his grounding in ancient practices Kris keeps up with the most advanced modern Life-training techniques, from the Mind Dynamics of the 1970s to state-of-the-art NLP of the new millennium. In 2006 he founded the Healing NLP Institute after training with Richard Bandler and Paul McKenna, pioneers of modern shamanic practice through their work with altered states.
His UK national TV appearances include Bliss, Emma Freud's series on Sex and Religion; Nick Hancock's Sex and Stopping – History of Contraception; Carlton TV City Survival Guide. In 2004 Channel 4 made an observational documentary of his teaching Taoist practices to a group of celebrities: Extreme Celebrity Detox.
Published work includes the articles Zen as a Philosophical Discipline; Taoist Teaching, Taoist Practice, Taoist Life; An overview of Chi Nei Tsang; Shiatsu – Ancient Medicine for the 21st Century; Calabash of Light – Hawaiian Huna Healing; and the definitive 1998 Interview with Mantak Chia, 'A Modern Taoist Master' with whom Kris co-authored 'A Touch of Sex: Shiatsu Secrets for Love' republished by Bear and Company in July 2010 as 'Taoist Foreplay.' Kris has also written the definitive 'Finding Spirit in Zen Shiatsu,' published November 2006, and contributed with Wayne Dyer and others to 'Bouncing Back: Thriving in Changing Times' an anthology on success in recession, published February 2010. In November 2010 he published 'The Taoist Medicine Wheel' republished with Mantak Chia as'Taoist Shaman' by Bear & Co in January 2011.
His latest work 'Absolutely Scandalous: The Outrageous Affaires of Captain Harry West' came out in November 2012.
Kris lives in London with his partner Anamarta who facilitates the Jade Circle for Women, the practices of Kuan Yin.
We'll be interviewing Anamarta for Earth School on January 23, 2014. Register alongside to be reminded about this upcoming call.
Kris North's Blog
His websites: Healing NLP ; Healing-tao and Learn-shiatsu.
---
Access all the other interviews with a broad spectrum of experts here
Next up in Earth School 's open auditorium here.
Topics: Burnout cures, Happiness, Health, Sexuality | 1 Comment »
By Jena Griffiths | October 28, 2013
"We're all chasing the extraordinary but it is the ordinary that really counts"
Dr Brené Brown

Here 's a powerful few minutes from Oprah's Soul Sunday – with Brené Brown, author of Daring Greatly.
Brene Brown says that joy is the most terrifying emotion because we are scared this moment will be taken away from us if we're too joyful."
Joyful people practice gratitude in this moment.
"Cultivating gratitude and joy is the way home"
Says Oprah Winfrey,
"…..but you have to work at it."
So how do we work on it?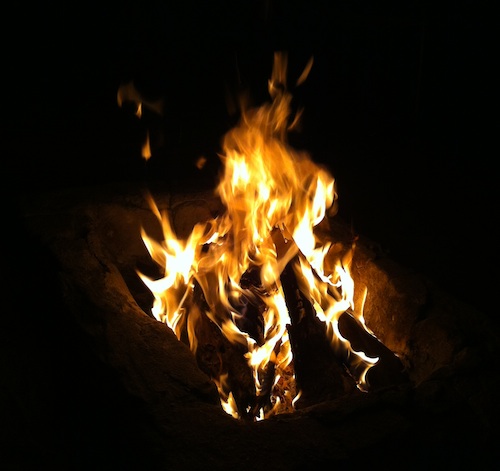 Gratitude is seeing and consciously appreciating the little things
taking time to see and admire nature.
sunrise, sunset, autumn colors…
watching the flames of an ordinary/extraordinary fire
Here's a pic of a bushveld fire I had the pleasure of enjoying recently.
One forgets how good these little moments are for one's soul.
Or just appreciating the things we already have that we take for granted.
Our health, our family doing things around us, friendship…even everyday technology ….
Simply seeing that the ordinary that is really the extraordinary.
Here are some leaves from the parking lot of my local supermarket.


But what has this
to do with happiness and vulnerability? More about this vital connection here.
Topics: Happiness | No Comments »
By Jena Griffiths | October 21, 2013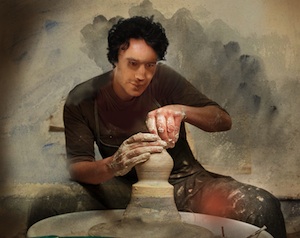 Tuesday October 22, 2013 is the next call in the series of 32 calls with Richard Unger on advanced hand shapes.
More about this series click here.

Topics: Hand Analysis, courses: advanced hand shape | No Comments »
By Jena Griffiths | October 10, 2013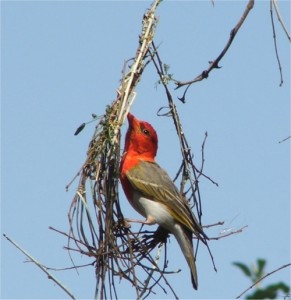 I'm in the South African bushveld visiting family. It's the end of winter here and the toughest part of the year for animals. Already hot, but before the rainy season puts leaves and grass back on the menu. This red headed weaver is busy building his castle in the trees just outside my window.
In a week's time I'll be running a my first 3 day professional hand analysis course in Johannesburg. 18-20 October 2013. This is the same course I gave in Zurich a few weeks ago. More about this 3 day course in Jhb here.
Next up in Earth School
I'll be interviewing Kris North on Taoist practice and include the Healing aspects (Chi Nei Tsang, Shamanic Healing), Meditations, Martial Arts, Shamanism and Tantra – a juicy cake!
- Sunday Nov 3rd. 6pm UK, 7pm Europe, 1pm NY, 10 am Pacific.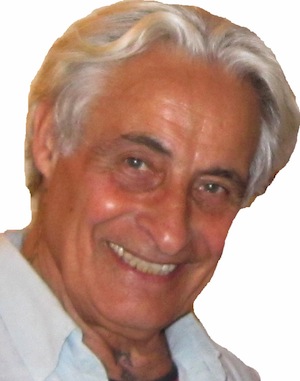 A couple of other calls were postponed recently but all will still take place later this year.
Anamartha on Jade eggs and feminine life force energy
Claudelle Lucien on nutrition and blood groups
Also, back by popular demand – Catherine Mesot.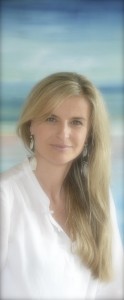 Catherine will do more calls for Earth School starting this November. On connecting with higher guidance. Here's the replay of our first call.
Topics: Coming Soon | No Comments »
By Jena Griffiths | October 1, 2013
Our next call with Richard Unger on the life lessons is today.
The topic is "Speaking up". Right mercury life lesson.
October 1, 2013
11 am Pacific, 8pm Europe, 7pm UK.


Right Mercury Lesson
Speaking up
Register for this call here
The replay will be on the same link.
Topics: Hand Analysis, life purpose life lesson | No Comments »
By Jena Griffiths | September 21, 2013
Here's a great, proactive Ted Talk on bees by Marla Spivak: Why bees are disappearing and what you personally can do to help them.

Plant more bee friendly flowers! Healthy, pesticide free preferably local/indigenous flowers.
Where?
Anywhere. Everywhere. Even in city window boxes.
I'm going to re-invent my garden totally.
It would also be great if legislation could be created to require mono-culture agricultures to grow bee friendly hedges or corridors between their "flower deserts".
Topics: Health, ecology and nature | No Comments »
« Previous Entries