By Jena Griffiths | December 13, 2011
Coming up in Earth School this week:
the Masculine heart.
Free Auditorium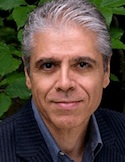 On Tuesday 13 December 9am NY, 3pm Central Europe Earth School's Jenna Griffiths will interview Dr Robert Kandarjian, author of The Masculine Heart. Robert has a fresh view on men in our society. We'll discuss how men become wounded within the nest and outside of it. How to step beyond the "false" male self to embrace your inner power. We'll also discuss intuitive healing and Robert's mission to help healers and medical practitioners worldwide to train in intuitive diagnosis. More about Dr Robert Kandabjian http://drrobertheals.com
This is a free call.Listen to the replay of this interview here.


Thursday 15 December 2011 11am Pacific, 8pm Swiss
Richard Unger on Miscommunication
This is an Inner Circle member's call.
Click here for more information or to register.
« Announcing: Tuesdays with Richard | Home | Miscommunication: are you misunderstood? »
Topics: Hand Analysis, Relationship problems | No Comments »
Comments