By Jena Griffiths | March 17, 2015
"It's not what happens that matters, it's who you become." Hal Elrod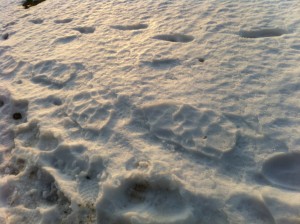 I'm fascinated by the footprints in snow, and what they reveal over time.
Similarly, have you ever noticed how the most terrible thing that ever happened to you turns out to be the best thing that ever happened?
We are formed under tremendous pressure, and when the events finally wash away, our character and experience are all that remain.
Shift your perspective to "yes" and see what happens next.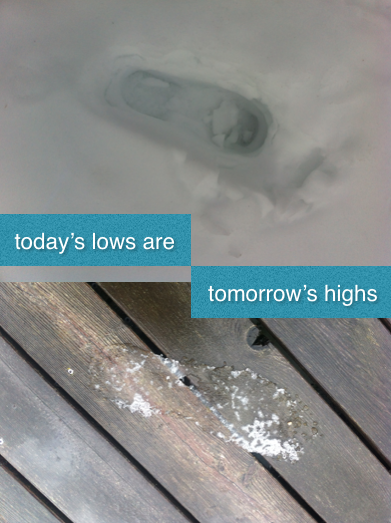 Here are 3 people I admire who have overcome severe health issues.
Their footprints are now signposts for the rest of us.
How did they do it?
If you have any health issues right make a serious study of the following 3 people. Even if you don't have serious health issues, their experiences help us with our own hurdles.
For Hal Elrod – Author of Miracle Morning and survivor of a terrible car crash – it was acceptance and gratitude. "I can't change where I am right now" (unconditional acceptance of current circumstance/finding peace instead of resisting what is ) enabled him to do radical healing.
Hal says " when you don't accept the things you can't change, whether it is in your own life or in a relationship, you create negativity and that negativity takes up all the space for love and joy and gratitude and positivity. But when you accept all things you can't change, you create space to invite anything you want into your life."

His key points:
Accept all things you can't change.
Be grateful for everything – positive and negative. (It is what it is. Choose gratitude rather than frustration)
Create daily progress towards becoming the person you need to be to live your vision
For Martin Inderbitzin, cancer survivor, it was setting a huge physical goal in the future. (A triathlon when he could hardly walk to the bathroom.)
http://mysurvivalstory.org/portfolio/martin-inderbitzin/
For Anita Moorjani, author of Dying to be me, it was finding joy.
http://www.anitamoorjani.com/
Love your past. Love where you are now.
I feel deeply inspired by these three "survivors" Each setback is an opportunity to demonstrate our ability to overcome it.
Topics: Health, surviving abuse | No Comments »
By Jena Griffiths | March 13, 2015
Lots of interesting interviews coming up in the coming weeks
March 26, I'll be interviewing Stephen Busby on living from higher consciousness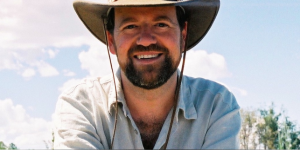 8pm Switzerland/CET, 7pm UK, USA Pacific noon. Elsewhere.
Stephen has spent over 30 years' exploring higher human potential and purpose in himself and others. He helps individuals bring their own inner work out into their external work environment and out into the world in a larger more participatory way.
Attend this call here + more information.
Forthcoming open auditorium interviews in April
Stewart Blackburn – the pleasure shaman and author of The Skills of Pleasure, Crafting the Life You Want April 15 2015
Thomas Rippel – Cows and climate – Can farming with heart save the planet? TBA
Become a free member to be notified about these and other upcoming calls.
Topics: Being in transition, Coming Soon, spirit | No Comments »
By Jena Griffiths | March 1, 2015
If there is one book I wish someone could have reached back in time and handed me when I was going though relationship meltdown several years ago it would be Laura Munson's autobiographical novel
"This is not the story you think it is: a season of unlikely happiness"
This Is Not the Story You Think It Is
It is so full of wisdom for all of us, uncovering the invisible trip lines to our own happiness.
I highly recommend it to everyone (particularly to stay-at-home mums and writers…..
Through her blow by blow, in the heat of the moment account, Laura beautifully demonstrates exactly how mindfulness is the key.
Paying attention to how you feel, bringing yourself always back to the present, together with self care (getting professional support, looking after your own needs and finding a project you believe in to focus on something bigger than your own private storm.)
One of the best resources for doing this work is called "The Work" by Byron Katie. I'll be interviewing Katie on this process June 12 so stay tuned.
Topics: miscommunication, Relationship problems | No Comments »
By Jena Griffiths | February 19, 2015
Rumour has it that the galloping pace of the last 12 months is being replaced by a more gentle collaborative mood today, first day of year of the Green Wood Sheep. Don't get caught napping.

Time to clear out your clutter (if you haven't yet done so) to make space for the new to come in. (I'm following my own advice today. Yikes did I really say that? What a task.)
Some inspiration? Tips on how to move the mountain instead of dissolving into overwhelm or delay?
Here is the replay of the call I did with Sue Rasmussen a couple of years ago on clearing clutter, overwhelm and indecision. It includes her Clutter Pyramid and her "body compass" exercise to use for solving what to keep and what to throw out (indecision). Sue says clutter is everything that doesn't feel good for you. Just check your body. Your body expands or feels joy in the presence of anything that's good for you.
Great way to sweep out the old and make space for the new.
Some gold nuggets from Sue
on clearing out clutter – it shifts you on a DNA level
ask your body whether to keep something (how does it make me feel? rather than how much I paid for it or who gave it to me).
on indecision – go clear out something in your house (anything) – this shifts energy.
If this doesn't help the timing may not be right to make the decision. Lots more like this in the call.
on overwhelm – take one tiny step at a time (rabbit vs hare story).
Topics: Indecision | No Comments »
By Jena Griffiths | February 5, 2015
"Life purpose is a consciousness to inhabit, not an action to take." Richard Unger
I've written my thoughts on doing vs being here and how the first step needs to be yin rather than yang.
Plus here's another article I came across you might like to read called the paradox of non-doing.
But how does one inhabit (or take ownership of) one's purpose instead of trying harder "to do it"?
Here are some tips I've come across:
Choose one that resonates with you. They are all pretty similar. Read the rest of this entry »
Topics: Life Purpose Course, life purpose life lesson, Life Purpose Support | No Comments »
By Jena Griffiths | February 2, 2015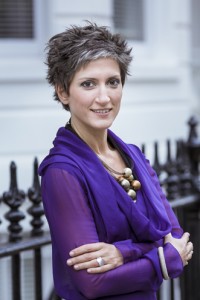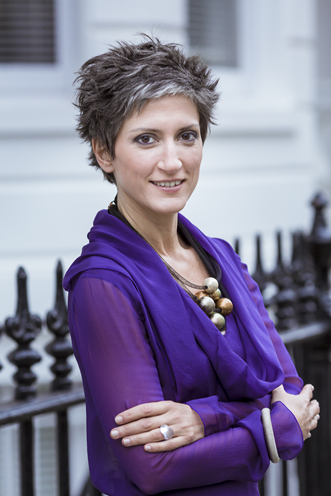 This Wednesday, February 4 2015 I'll be interviewing Samiel Carolina Rodriguez Barros for Earth School.
How to reconnect with your feminine power and inner wisdom.
Wednesday February 4, 2015
What will we discuss?
– The importance of reconnecting with your body and emotions
– Restoring balance by reconnecting with your womb (specially women controlling their hormonal cycle, suppressing sensuality, creativity and sexuality)
– How feminine spirituality & creativity can bring deeper meaning to our lives
– The 3 principles of authentic feminine leadership and how to embody them
– Liberating oneself from past stories, relationships or a dysfunctional female lineage.
Replay
More about Samiel
Read the rest of this entry »
Topics: Be yourself, Being in transition, Coming Soon | No Comments »
By Jena Griffiths | January 30, 2015
Years a go I attended a lecture in Lichtenstein by Maseru Emoto, the water crystal man. Buried inside the rest of his message, about water being a carrier of information, he said something that I've been wondering about ever since.
He said, since this is a water planet and water takes on the energetic frequency of whatever is exposed to, and since there are now +7 billion people on the planet and few of us have learned to manage our thoughts, we are over-heating the planet with our thoughts!
Wow! What a crazy thought! Could it possibly be true?
If we could find a way to teach mindfulness techniques (meditation, managing our thoughts, being fully present with ourselves and others) in all schools, in every country on the planet, not only would we end all wars, all family and relationship violence but we might even cool the planet in the process.
I love this idea.
It reminds me of a similarly profound thought by Richard Moss: The distance you are away from another is the measure of the distance you are away from yourself. Coming back into the present moment is how we heal ourselves, our relationships and the planet.
This graph below makes me wonder about this theory. Why is there such a massive a temperature spike in the early 1940's?
Was this caused by human thinking/stresses during the second world war? A totally crazy idea. But then who knows for sure?


Mindfulness may be a really unconventional solution to halting global warming, but looking at temperatures on a micro level – such as rising blood pressures between any two people or boiling anger and hatred between religious groups – I think mindfulness is what we need to practice and teach far more than gospel or even religious tolerance.
For example, right now France has a problem in schools with clashes in values brought into stark relief by the recent massacre at Charlie Hebdo.
Instead of looking for ways to maintain traditional French values of freedom and tolerance why not simply teach mindfulness instead?
Topics: Conflict resolution, ecology and nature | No Comments »
By Jena Griffiths | January 22, 2015
Everyone is pondering the recent atrocities in France, and while I don't think the cartoonists were totally innocent in this affair, I deeply appreciate what Richard Moss says about the real beast being mental constructs that we allow to devour us.
Richard quotes from a gospel according to Thomas, that was written in 2nd c and buried 4th c.) as it seems Jesus was attempting to use lions or wild beasts as an analogy for the mental constructs.
The teaching went something like this: If a man lets the beast (a fierce thought) devour him, the man becomes a beast to others. But if the man sees the beast for what it really is, a dangerous belief/mental construct, the man conquers or overcomes the "beast" (his own dangerous thoughts).
Perhaps the quote Richard Moss refers to (that was literally buried for eight hundred years) is the source behind all the paintings of lions and saints. If Jesus was teaching mindfulness using lions to represent thoughts that devour us, and his teachings inspired art, it is easy to see how these allegorical paintings could then be taken literally, as evidence of real events, by people who either didn't hear the teaching or get it, thereby sparking the myth that Christians were actually thrown to the lions in ancient Rome as a spectator sport?
(Apparently there are no genuine records of this ever happening!)

Richard's message deeply resonates with me because my original concept for Earth School was that it be called "Rome" – a place where there are 4 arenas where you could get eaten by lions.
These 4 arenas are: health issues, wealth issues, relationship issues and meaning/spirituality issues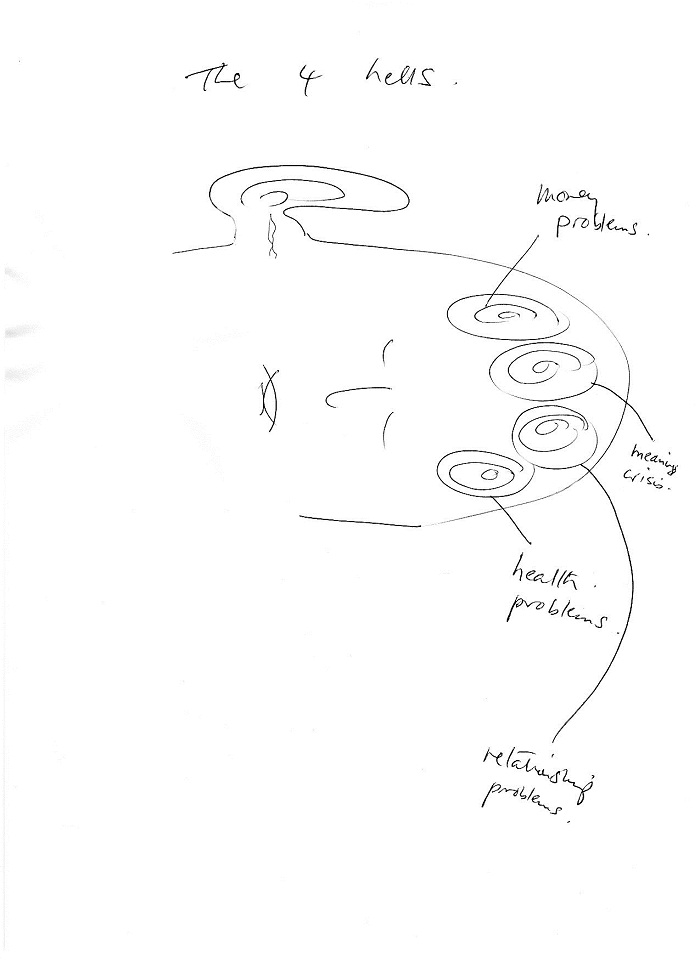 The interviews in the free auditorium help you solve issues related to each of the 4 arenas
Specifically to see that the real danger are the self made holographs – mental constructs –
and how to manage or dismantle these.
Perhaps it is time to reinterpret some of the old masterpieces from a fresh perspective (ignoring dates, names, facts or fiction).
For example, here's an image of someone practicing mindfulness (not being devoured by his lions).
The lions being his own painful thoughts/the stories we tell ourselves about what is going on.


Richard Moss will be in Europe shortly. Here's the brief recorded message he made that this post refers to.
Healing images
Here is a holograph of a lion that I've just come across online. I see you can buy them. Not a bad idea for a mouse pad!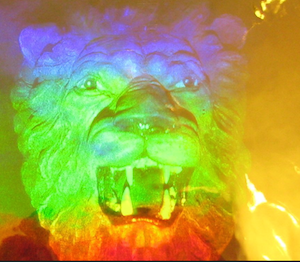 Instant reminder that our inner lions can't devour us unless we breathe life into them.
How to become more conscious of this on a day to day basis?
One way to explore this in your own life is to have your fingerprints analyzed as this reveals the program you are running unconsciously. Through awareness, that there is a pattern, we can then deconstruct it rather than be consumed by it. More here
Topics: Dealing with intense emotions | No Comments »
By Jena Griffiths | January 20, 2015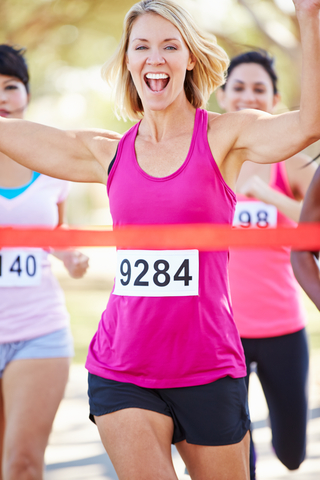 A new series of calls starts today with Jena Griffiths interviewing Richard Unger on Life Purpose
This is a profound exploration on how to manifest your purpose when it seems like life is bent on taking you in the opposite direction.
Each month we explore one of 14 key life purposes, how they express and how to master the trials and tribulations of each particular purpose.
An opportunity to explore this subject directly with Richard Unger, author of LifePrints, decoding life purpose from fingerprints.
Our first call is on Success as a life purpose (right thumb).

For all prior hand analysis calls in the reference libraryAccess here
Topics: Hand Analysis, life purpose life lesson | No Comments »
By Jena Griffiths | January 6, 2015
I'm reposting here a 12 days of dreaming series I wrote a few years ago on a previous blog that a lot of people have found really valuable over the years for re-dreaming the new year. The links take you to the original posts. Click the return arrow in your browser each time to return back to this page. (I can't get into or edit that old blog anymore so apologies re some old links that no longer work. The resources they used to link to are now inside Earth School here.)
I think I need to re-read all these posts too and take my own advice! 😉
Summary of 12 days of dreaming
Day 1 – 'as a man thinketh' ebook download James Allen 1902
Day 2 – the most important quote this millennium "Our greatest fear…"
Day 3 – parable of the three big rocks
Day 4 – making decisions
Day 5 – finding your core desire
Day 6 – knowing your conscious mind (resource for this day: the power of concentration)
Day 7 – the seven laws of the universe
Day 8 – how to change your luck
Day 9 – your nine environments
Day 10- tapping into your genius mind
Day 11 – stepping beyond your comfort zone
Day 12 – The grace shower
(A new version of the Grace shower will be created in Earth School for all who wish to participate.)
Additional day – seeing opportunities

This series was inspired by the "12 days of Christmas" concept but it doesn't relate to any religion.
Actually, this is about Winter solstice, the rebirth of the sun
in the Northern Hemisphere, the start of a New Year and the
big dreaming that each of us needs to do to dream up our next
12 months and beyond.
(How this impacts on those of you in the Southern Hemisphere
I have no idea. We live in a global village and share the same calendar,
so in a sense it does apply. Maybe mark your own Winter Solstice (end June)
in your calendar and redo this dreaming then too for extra effect.
It certainly won't do any harm

Topics: goal setting, Life Purpose Support | No Comments »
« Previous Entries
Next Entries »