By Jena Griffiths | January 7, 2014
I'm thrilled and honoured to announce that we will be exploring gift markers with Richard Unger over the next 12 months. This new monthly topic series starts today.
Richard is the genius behind the concept of gift markers so this is a rare opportunity to get this information first hand, directly from the originator.
The 2014 series kicks off today with an exploration of the "Jupiter Star" type personality.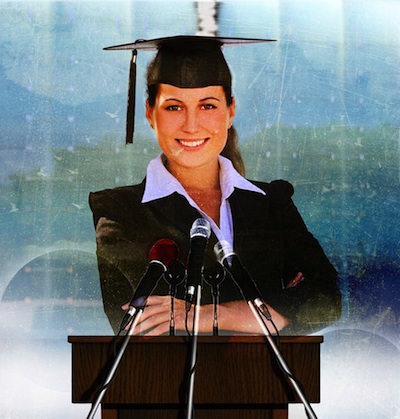 What is the Jupiter star type?
Man or woman of influence, high achiever, valedictorian…
Here's a related post I wrote a few years ago on – Jupiter stars and what they mean. Perhaps I'll have to review this post after the call. 🙂
Most gift markers are a call to action, for you to stand more fully in your power and share yourself and your talents with the world.
Here's the famous Marianne Williamson quote to remind you of this call to action:
"Our deepest fear is not that we are inadequate. Our deepest fear is that we are powerful beyond measure. It is our light, not our darkness that most frightens us. We ask ourselves, Who am I to be brilliant, gorgeous, talented, and fabulous? Actually, who are you not to be? You are a child of God. Your playing small does not serve the world. There is nothing enlightened about shrinking so that other people will not feel insecure around you. We are all meant to shine, as children do. We were born to make manifest the glory of God that is within us. It is not just in some of us; it is in everyone and as we let our own light shine, we unconsciously give others permission to do the same. As we are liberated from our own fear, our presence automatically liberates others."
From: Marianne Williamson's book – A Return to Love: Reflections on the Principles of "A Course in Miracles"
Here's the Gift marker line up for 2014
2014 Jan 7 – Jupiter stars
2014 Feb 4 – Saturn stars
2014 Mar 4 – Apollo stars
2014 Apr 1 – Healer lines
2014 May 6 – Mercury stars plus lines of genius
2014 Jun 3 – Mars stars plus star of intention
2014 Jul 1 – Moon stars, Neptune stars and Pluto stars
2014 Aug 5 – Persephone and the line of clairvoyance
2014 Sep 2 – Seer stars
2014 Oct 7 – Hal headline
2014 Nov 4 – Simian line
2014 Dec 2 – Close to but not gift markers + pure heart

These topic calls are always on the first Tuesday of the month,
at 11 am Pacific, 2 pm Eastern, 8 pm Central Europe.

There's a replay if you can't make the call live.
Download the call and reference documents and listen to it over and over on your ipod or other devices.

Register for this monthly series here
The annual discounts are available until January 10, 2014

« How to fly before you can walk | Home | The Storyteller Archetype »

Topics: Hand Analysis | 3 Comments »

3 Responses to "Gift Marker Call series starts today"
jane roberts Says:
January 20th, 2014 at 12:30 am

Jena, I registered for the gift markers and thought that there was also a follow up with the documents I printed out. Is there a threading with that and I just didn't sign up for it properly? If There are two calls on the gift markers I would like to register for both or is it to late? Let me know. So enjoy working with you and Richard.

Thanks, Jane Roberts

Jena Griffiths Says:
January 22nd, 2014 at 8:17 am

Hi Jane, there are two calls. One theory describing the type. and one practical call – live screen sharing looking at how the gift marker interacts with other things going on in the hand.
You can change your subscription here:
https://ear-thschool.com/earth-school-calls-with-richard/

jane roberts Says:
February 20th, 2014 at 6:40 pm

Jena,I'm trying to review the practical call on audio for the Jupiter Gift marker, unable to locate it, can you help me find it??Jane
Comments