By Jena Griffiths | March 13, 2015
Lots of interesting interviews coming up in the coming weeks
March 26, I'll be interviewing Stephen Busby on living from higher consciousness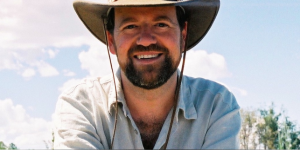 8pm Switzerland/CET, 7pm UK, USA Pacific noon. Elsewhere.
Stephen has spent over 30 years' exploring higher human potential and purpose in himself and others. He helps individuals bring their own inner work out into their external work environment and out into the world in a larger more participatory way.
Attend this call here + more information.
Forthcoming open auditorium interviews in April
Stewart Blackburn – the pleasure shaman and author of The Skills of Pleasure, Crafting the Life You Want April 15 2015
Thomas Rippel – Cows and climate – Can farming with heart save the planet? TBA
Become a free member to be notified about these and other upcoming calls.
« Relationship meltdown? | Home | Today's lows are tomorrow's highs »
Topics: Being in transition, Coming Soon, spirit | No Comments »
Comments