By admin | January 26, 2014
"At heart most men are as terrified of women's infinite sexual capacity as they are fascinated by it."– Mantak Chia
Next interview in the free auditorium is Thursday January 30, 2014
Feminine Empowerment – Ancient Secrets for Modern Women
by Anamarta Jade Circle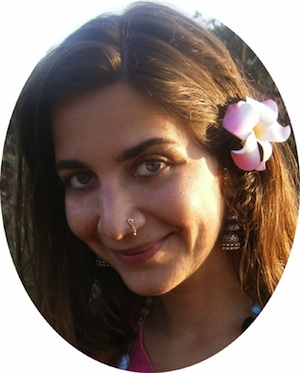 What will we discuss?
– Taoist practices such as the inner smile and six healing sounds
– how the Jade Egg holistic practice and ovarian breathing can help you
bring more awareness into your body
heal the creative energy in your life and lots more.
Replay is here
Who is Anamarta?
At an early age Anamarta became aware of the subtle energies and her own ability to commune with Spirit. Her grandmother initiated her into the family lineage of esoteric practitioners. Anamarta's own explorations led to darshan with the Dalai Lama, a connection with the Indian spiritual teacher Dr Ushaji at her home in the Himalayas, and witnessing last rites in Varanasi.
Exploration of the tantric path led to meeting Master Kris Deva North and formal Taoist initiation. She dedicated herself to the Tao and trained with Grandmaster Mantak Chia. With a natural ability to teach, Anamarta qualified as a Taoist Teacher of the Universal Healing Tao UK, and developed her unique Jade Egg Holistic Practice and Kuan Yin Chi Kung that she now shares with women around the world.
Anamarta integrates the essence of a personal practice that includes: Crystal Healing, Chi Kung and Tai Chi, Belly Dance; and since connecting with a Kahuna in Hawaii, the sacred rituals of the Hula. In India where she spends part of the year teaching, and learning: she immerses herself in the culture of the Kalbelia Gypsy tribe of snake charmers with their Sapera 'Gypsy' Dance in the desert of Rajasthan.
Her teaching includes shamanic practices and ceremony that began as part of her life with her grandmother. Nowadays, impelled by her free spirit, Anamarta travels from the Indian desert to Hawaiian beaches, from Irish Celtic to South American shamanic lodges, embracing with gratitude the opportunities to share, and to learn tribal and ancient rituals from women of different cultures across the world.
Jade Circle Anamarta on Facebook
Healing Tao Website and forthcoming events
Listen to the replay of this free call here
The full quote:
"At heart most men are as terrified of women's infinite sexual capacity as they are fascinated by it. The general effect on men is to make them feel sexually insecure and causes them to attempt to compensate with some other strength. Sexual insecurity may be the primary reason men have sought physical, political, financial,intellectual, and religious advantage over woman."
― Mantak Chia, Taoist Secrets of Love: Cultivating Male Sexual Energy
🙂
« Free energy – now's the time | Home | Gift Marker Call Series – Saturn Stars »
Topics: Health | No Comments »
Comments