By Jena Griffiths | June 28, 2012
Now Phyllis Krystal answers your questions in Earth School every Thursday.
Time: Central Europe 2 pm 1pm UK, 8 pm Perth, 8am Eastern USA. Elsewhere.
The replay on the same link.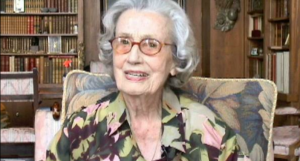 98 years young and still going strong
Today we will be talking about practical energy tools for everyday life.
Phyllis will show us how to connect with a higher wisdom and how to strengthen your boundaries and protect yourself in difficult situations.
Join this call here or listen to the replay on the same link.
« How to let go of someone | Home | How to have a successful consulting business no matter what field you're in. »
Topics: Being in transition, Can't say no, Depression Cures, Don't know what you want, Relationship problems, spirit, suicide | No Comments »
Comments