By Jena Griffiths | May 23, 2012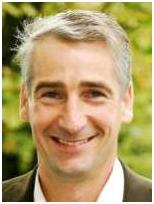 Thursday May 24 we'll be talking to executive coach Andy Habermacher on his book, The Fox factor.
Why image and status will override reason in the unconscious mind and what you should do about it.
Time: 3 pm Swittzerland/ Central Europe, 2pm UK, 9 am Eastern. Elsewhere
Andy is a Swiss based certified master coach, corporate trainer and public speaker.
He has spent years training and coaching senior executives of major international corporations.
Andy is fascinated with neuroscience, how our brains work, and how this impacts on business.
Listen to the replay.
« The seven deadly sins – can they be changed into virtues? | Home | Are you unconsciously sabotaging your own success? »
Topics: self esteem, Showing Up | 1 Comment »
One Response to "The Fox Factor – interview with Andy Habermacher"
Solving Business Problems Can Be Simple If You Take Care Of Inner Difficulties | Carolina Hiphop Says:
May 23rd, 2012 at 8:48 pm

[…] issues at hand. If you work diligently you can straighten out the very things that inhibit you.In the event you have been successful and unsuccessful in a lot of different areas in your life, it …will be harder to achieve. The obstacles will become greater if you were to not only lift off some […]
Comments