By Jena Griffiths | April 8, 2020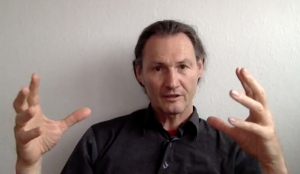 Markus Hirzig on digesting fear and stress during today's times
Many of us don't feel fear, instead we project it onto others as danger, or blame. Or we numb ourselves or dissociate in order to feel safe due to past experiences. The problem is, fear shuts our minds down so we can't do anything new or think in new ways to bring more intelligence and innovation into our community or the world in general.
What can we do to become more conscious of what we are feeling, or not feeling, and how can we digest these un-integrated feelings so as not to project our past onto the future?
Markus is a senior mentor who has been helping people digest and integrate fear for many years.
Wednesday April 8 –
Here's a 10 minute clip from the hour long call

Full replay is in Earthuni – log into the free member zone to
access call 1 & 2
CALL 2
Thursday April 16
Access in Earthuni open auditorium.
« How to strengthen your immune system | Home | Helping through entanglement »
Topics: Coming Soon, Free Auditorium, Health, rollercoaster life, Showing Up | No Comments »
Comments