By jennagriffiths | April 27, 2011
The call yesterday with Itzhak was fascinating.
Here's the replay:
http://instantteleseminar.com/?eventid=19273998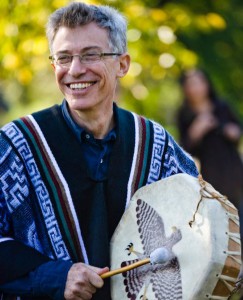 What did we discuss?
Here are just some of the questions I asked Itzhak during the call.
=What are power animals?
=How they are different from other spirits or saint and angels?
=Can each person/child find power animals?
=From what age is good to teach children?
=What can they teach a child?
=Can children transform to become their animal spirits?
=Is it safe for children to use them?
=Could my child get lost in the spirit world?
=What are the benefits for children and adults?
=Can you give me some example of what children's you taught feel after theses sessions?
=Can you give me some example of what teachers said after theses sessions?
=Why do you think it is important to teach these techniques to today's children?
Questions from listeners:
How permanent are these power animals?
How can I be sure I got the right vision at the start?
Can I change to a new power animal if I want?
How can one know that our life continues after the death of the body?
More about Itzhak's work with power animals
and his forthcoming workshops in Zürich.
Also testimonials from educators and scholars.
To book a journey with Itzhak while he is in Switzerland contact Jeanette on 044-8255991.
Join a 3 hour journey organised through Earth School or your own private workshop at your school or business.
Private consultations are also possible.
My experience with Itzhak
I had a private session with Itzhak when he was last in Zürich 2 years ago.
His work is brilliant. He was able to get immediately to the core of the problem I had at the time and help resolve it.
His journeys to find your power animal are an excellent introduction to his work.
These workshops help children, youth and adults become more self trusting and self reliant.
He has worked with schools in the USA for over 12 years.
He'll give 3 of these journeys at the American Women's Club Fri 17th and Sat 18th June 2011.
Sun 19th – 21st he's available for private sessions or private groups.
250 for 90 minutes.
private groups: 500 for 3 hours.
More about Itzhak
Here's another interview I did with Itzhak last year – a great one on his general work.
eg helping with depression
https://ear-thschool.com/burnout-and-depression-from-a-shamanistic-perspective
Itzhak Beery, Israeli native, is a NYC-based shamanic practitioner who conducts shamanic healing ceremonies, teaches workshops for adults, seniors, teens and children in the USA, Europe, Israel and Hawaii and co-lead trips to Brazil's Amazon.
He has been running empowering workshops for schools in the USA for over 12 years, helping children connect with nature and themselves.
He apprenticed intensively and initiated by don Jose Joaquin Pineda an Ecuadorian Quechua Yachak from Illuman, into his family tradition. He was also initiated by Shoré a North Amazonian Pagé and studied with Ipupiara Makunaiman a Brazilian Amazonian Pagé from the Uru-eu-wau-wau tribe, Cliecha, Peruvian Curandera and other South and North American indigenous elders and shamans.
Itzhak is a co-founder of the NY Shamanic Circle (NYSC). He is a member of the Society of Shamanic Practitioners (SSP), The Foundations for Shamanic Studies. (FSS).
He is the publisher of www.shamanportal.org the most comprehensive global shamanic resource website today.
Itzhak's work has been featured in a variety of publications, radio and video interviews and he is often invited to speak on panel discussions and press conferences. He was featured in the feature film "The Hindenburg Omen."
Itzhak also developed and facilitates a special program geared to high school students, called The Bridge.
« Feast week in Earth School? | Home | Transition as a continuous process »
Topics: Being in transition, Fun | No Comments »
Comments