By Jena Griffiths | June 1, 2011
Why do children who seemingly have everything kill themselves?
The Earth School interview with Dr Polly Young-Eisendrath, author of The Self Esteem Trap. Raising Confident Kids in an Age of Self Importance.

If you miss the call a replay is available on the same link.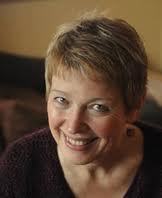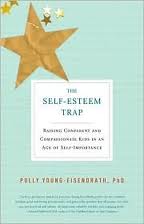 More information on how to change your parenting style.
In her book The Self Esteem Trap
Polly Young-Eisendrath discusses the importance of being ordinary!
She says, when we're continuously told
we're special this puts undue pressure on us
to be exceptional. The results are shame,
alienation and feeling defective.
We'll discuss her solution for getting ourselves or our kids out of the esteem trap:
The extreme parenting makeover. Here are the 10 main points you need to know.
More about Dr Young-Eisendrath visit her site.
Polly's insight helps shed light on the rising incidence of teenage suicide in affluent societies
and also on causes of depression, alienation, delusion and grandiosity.
« The Self Esteem Trap – are we sabotaging ourselves and our children? Interview with Dr Polly Young-Eisendrath | Home | Teenage suicide. Are Swiss kids more at risk? »
Topics: Burnout cures, Dealing with the inner critic, Depression Cures, Relationship problems, Responsibility vs irresponsibility, self esteem | 2 Comments »
2 Responses to "Are you killing your kids with kindness? Interview with Dr Polly Young-Eisendrath is today"
jane Says:
June 1st, 2011 at 11:08 pm

i am so glas i checked mu emails to find your reminder Jenna thak you for a good talk x

jennagriffiths Says:
June 2nd, 2011 at 9:15 am

thanks Jane, and everyone else who submitted questions.
we hardly touched on all the things I would like to ask her.
This is an excellent book. A must read for all parents. I wish I had found it years ago.
Here's the worbook link:
http://young-eisendrath.com/workbook-intro-1.php
Comments