By jennagriffiths | March 15, 2011
"The greatest service you can do for this planet
is take responsibility for your own thoughts." Richard Moss
How this works: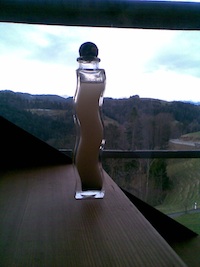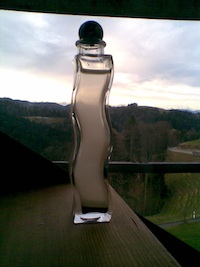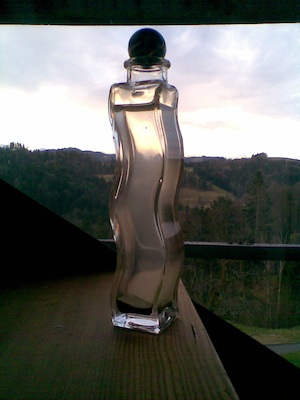 Some days, even if its a beautiful sunny day, I can't see clearly because my mud is unsettled.
It's hard to see that its my own thoughts that stir up the mud.
But if I wait a bit. And catch myself shaking myself up with a painful thought
then the battle is mostly won. I see it's me doing the shaking not the other person or wharever's happening.
Suddenly I am free. Because if its me doing the shaking, I can stop shaking up the mud whenever I wish.
And then, as soon as I can see more clearly, I notice something. Actually it's a beautiful sunny day today. How lucky I am to be here on this beautiful planet.
This powerful exercise comes from Richard Moss.

Join the Earth School Mud Challenge
My challenge to you:
Have fun trying to catch yourself in the act over the next 30 days.
My son helped me make you a quick video to see how:
Earth School Mud Challenge?
Get yourself a beautiful jar or bottle.
Put some Earth in it.
Top up the jar with clear water.
Then leave the jar on your desk or anywhere
else in your home where you can see it.
And then?
Whenever you find yourself getting upset
or angry for whatever reason
take the jar and shake it to remind yourself
you're upsetting yourself with a story.

What's the painful or scary story you're busy
telling yourself right now?
Can you let go of this story as the past not the present
and allow your mud to settle?
Can you sit with a feeling and feel it fully
without the story recreating the pain all over again?

What will you win if you take part?
Fun with your family.
Peace of mind.
Freedom from endless self torture.
More about allowing your mud to settle?
Scroll down or click here to see a previous post
More about Richard Moss?
Richard will be joining us again in Earth School on 1 April on the topic "Inner Critic".
Make sure you're registered in Earth School Free auditorium for his next interview.
« Are you willing to let your mud settle? | Home | Do you have a harsh inner critic »
Topics: Fun, The Mud Challenge | 6 Comments »
6 Responses to "Join the Earth School Mud Challenge"
Comments