By Jena Griffiths | April 29, 2015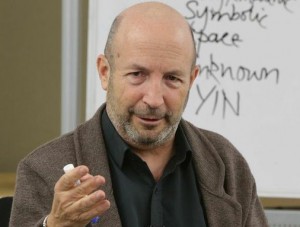 Next interview in Earth School will be with Nicholas Janni.
We will be discussing 'Awakened Leadership'
What are the new cutting-edge competencies of leadership, and how can we tune into to the highest future possibilities of a bigger 'we'.
Friday, May 1, 2015 Elsewhere.
Replay is here.
Nicholas is doing really important work in field that impacts us all. He's at the leading edge of bringing higher levels of consciousness into the business world.
More about Nicholas Janni
Nicholas Janni is the founder of the leadership consultancy Core Presence . Over the past twelve years he has gained an international reputation for his seminars and coaching, in which he bridges the worlds of creative, personal, spiritual and professional development in a uniquely powerful, accessible and relevant way. He delivers seminars and coaching to CEO's, boards and senior leaders worldwide. Nicholas is an Associate Fellow at The University of Oxford Said Business School and teaches at IMD in Lausanne. He is also a director of Circular Society a global platform for social impact.
« Earth Day is every day | Home | Byron Katie says yes to Switzerland »
Topics: spirit | No Comments »
Comments