By Jena Griffiths | July 4, 2012
Our next call with Phyllis Krystal is tomorrow, July 5 at 2pm Central Europe. Elsewhere
Phyllis will be walking us through her figure of eight technique to help you free yourself from the control of anything or anyone, or that prevents your real self from being expressed.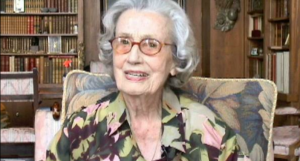 Join this call here: Thursdays with Phyllis
The replay of our first call is on the same link.
During this call Phyllis walked us through all the stages of the Maypole exercise –
for connecting with the higher consciousness to receiving peace, healing, cleansing, strengthening energy, unconditional love and how to also send this to others.
This is an invaluable tool and part of the secret to why Phyllis is still going strong at 98 years young.
« Soul psychology series starts today.
Axiom 1 – Experience required | Home | Thursday with Phyllis. »
Topics: Being in transition, Can't say no, Dealing with the inner critic, Free will vs Destiny, Relationship problems, spirit, suicide | No Comments »
Comments