By Jena Griffiths | December 3, 2010
On Wednesday, 8 December We'll be talking to Itzhak Beery on Depression and Burnout from a Shamanistic Perspective.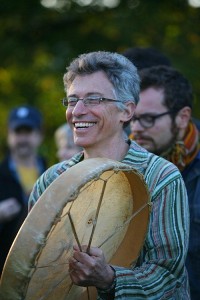 Date: 8 December 2010
Topic: Depression and Burnout from a Shamanistic Perspective.
During the call Itzhak Beery will be sharing his deep wisdom with you.
Replay



Click here to download…
Please forward this link to anyone you know of who may benefit.
Listen to two other interviews with Itzhak – power animals and mother healing
Who is Itzhak Beery?
Itzhak Beery, Israeli native, is a NYC-based shamanic practitioner who conducts shamanic healing ceremonies, teaches workshops for adults, seniors, teens and children in the USA, Europe, Israel and Hawaii and co-lead trips to Brazil's Amazon.
He apprenticed intensively and initiated by don Jose Joaquin
Pineda an Ecuadorian Quechua Yachak from Illuman, into his family
tradition. He was also initiated by Shoré a North Amazonian Pagé and
studied with Ipupiara
Makunaiman a Brazilian Amazonian Pagé from the Uru-eu-wau-wau tribe,
Cliecha, Peruvian Curandera and other South and North American
indigenous elders and shamans.
Itzhak is a co-founder of the NY Shamanic Circle (NYSC). He is a member of the Society of Shamanic Practitioners (SSP), The Foundations for Shamanic Studies. (FSS).
He is the publisher of www.shamanportal.org the most comprehensive global shamanic resource website today.
Itzhak's work has been featured in a variety of publications,
radio and video interviews and he is often invited to speak on panel
discussions and press conferences. He was featured in the feature film
"The Hindenburg Omen."
Itzhak also developed and facilitates a special program geared to high school students, called The Bridge. Perhaps more on
« Cures for burnout: your soul's perspective | Home | Free call today on burnout from a soul perspective »
Topics: Burnout cures, Depression Cures | No Comments »
Comments