By Jena Griffiths | October 19, 2011
Our weaknesses are also our strengths. Just seen with different eyes.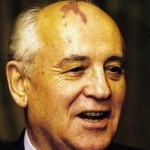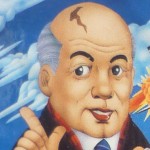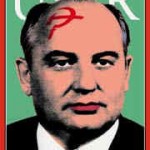 Can you imagine Gorbachev without his birthmark?
It's was his hallmark, adding intrigue and vulnerability.
Did you know there's a remote island chain in Siberia shaped exactly like his birthmark?
Suddenly it's a hotspot tourist destination.
What other reason to go there?
Could Gorbachev have imagined this in his wildest dreams while he tottered
between surgery and self acceptance?
Would we still remember what he looked like if he'd swayed the other way?
What makes you stand out?
Love your flaws by re-dreaming them as strengths.
In a recent call with Nina Divina we discussed how to love those parts of yourself you most want to hide.
Listen to the call with NaNa Divina in the free auditorium
How does wanting to hide something from others show up in hands?
« Are you really responsible? Free interview today | Home | Do you fear change? »
Topics: Showing Up | 2 Comments »
2 Responses to "Are you hiding your flaws instead of flaunting them?"
iphone 5 Says:
October 25th, 2011 at 6:19 pm

Very good data. Lucky me I reach on your internet site by accident, I bookmarked it.

Latesha Says:
February 16th, 2012 at 8:31 am

It's great to find somneoe so on the ball
Comments