By Jena Griffiths | July 7, 2011
Did you actually choose your mother?
Or is life totally random?
Its great to have someone else to blame
for whatever's going on in our lives.
Mum. The teacher in 1st grade. leprechauns.
Gremlins. Fate. Or perhaps, the big guy in the sky?
Anyone with broader shoulders than our own.
Is life completely random or pre-determined?
Can we ever know?
In a few hours I'll be interviewing Richard Unger
on the topic Free Will vs Destiny.
If you'd like to join us and you're not yet registered
here's more info.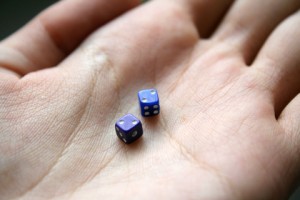 More information about this call here.
« The Challenges of the super talented | Home | Serendipity, synchronicity, destiny and free will »
Topics: Free will vs Destiny | No Comments »
Comments