Stewart Blackburn – the shaman of pleasure – replay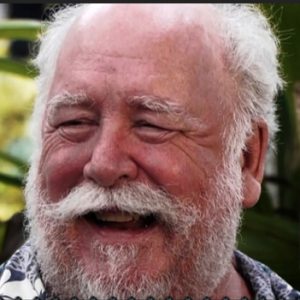 Next in Earth School's free auditorium
Stewart Blackburn was with us April 16, 2015
We discussed self-empowerment and the Seven Principles of Huna.
What has this to do with stopping self-criticism, becoming one's own authority, and learning to be happy with our own uniqueness?
Stewart will also lead us through a guided meditation.
This was a fascinating call.

More about Stewart
Stewart Blackburn is a Shaman of Pleasure. That is, he primarily works his shamanic healing magic through the instruments of pleasure and joy. He is the author of The Skills of Pleasure: Crafting the Life You Want and numerous articles on pleasure, shamanism, and consciousness. He also does his healing work through counseling, shamanic journeys, and ritual. He has taught over 350 ongoing Huna Healing classes (Hawaiian shamanism) at Kalani and dozens of workshops.
Stewart has been a ardent student of shamanism, mysticism, and practical spirituality for over 25 years and has been an ordained Alaka'i (a senior teacher or minister) of Aloha International for the last 10 years. Through his years as a professional chef, he developed a keen sense of the subtleties of pleasure and how to assist others in increasing their own expansion of pleasure.
Stewart is a man with a mission. He envisions great changes on Earth through the efforts of people who have come to know and express themselves fully. Ua ola loko, i ke Aloha – Love heals from within! He sees his role as that of a midwife to the rebirth of people's authentic selves.
He now lives happily in the jungle on the island of Hawaii with his dog, Pono.
Visit Stewart Blackburn's website
---
Other interviews by Jena Griffiths
Access all the interviews in the Earth School Open Auditorium here.
Register for updates on forthcoming calls.