Earth School Interviews Archive
Free Interview Series
Next call in Earthuni
There are now two campuses, both exploring similar themes but from a different perspective.
In Earthuni Markus Hirzig gives his view on different topics each month.
In Earth School Drs Ingeborg Bosch tackles a new issue each month, helping you solve it using PRI insight.
Last Earthuni call was September 29, 2017. Jena interviewed Markus Hirzig on
– the game of curiosity and safety
Markus spoke about safety and security as the base of our development. We discussed the drive for innovation and change versus safety/belonging. What does belonging have to do with safety and why is this important for you to know right now. How do we dare to move on, and risk change, even if the world doesn't agree or support us? Replay is in Earthuni.
Register in Earthuni for more free calls with Markus.
Each month in the coming year, I will invite Drs Ingeborg Bosch, creator of PRI, to demonstrate how PRI can help solve a specific issue.
Thursday 19 October 2017 at 11 am CET/Swiss, I'll be interviewing Ingeborg again. This time on Addiction. What to do?
If you have an addiction problem and would like to join us on this call and participate live please do.

This is the page to return to on the day for the live video call. Register in Earthuni for call reminders via email.
Post your questions on Addiction here.

Replay of Last Earth School call
Tuesday, 12 September 2017, Drs Ingeborg Bosch on Past Reality Integration.
What is PRI and how can it help you?
PRI is a shortcut to happier relationships, better parenting and a more functional life.
Past Reality Integration, PRI for short, helps you to live your life fully in the now. The clear, detailed model shows you how your past negatively impacts your present life. But, more importantly, PRI gives you the possibility to remove these blockages, with effective techniques and practical tools, that you can apply independently.
Replay of this introductory call with Ingeborg is here
Top 5 Earth School calls from previous years
You'll get instant access to all these calls when you log into the free auditorium.
The Courage To Shine
– NaNA DiviNa
The Courage To Shine
Being Happy Now is Easy
– Mahima Klinge
Being Happy Now is Easy
Connect With Your
Higher Wisdom
– Phyllis Krystal


Connect With Your
Higher Wisdom


Self empowerment
– Stewart Blackburn – the shaman of pleasure
Self Empowerment
Panic. What to do?
– Lucy Peerenboom
Panic. What to do?
Surrendering to higher guidance
– Catherine Mesot
Surrendering to higher guidance
Healer burnout
– Dr Prit Gill MD
Healer burnout
Refusing Negative Energy
– Ray Clements
Zor – Refusing Negative Energy
Living from higher consciousness
– Stephen Busby
Living from higher consciousness
Solving Clutter
and Indecision
– Sue Rasmussen
Solving Clutter
and Indecision

Reconnect with feminine power
– Samiel
Reconnect with feminine power
On healing the Inner Critic
– Richard Moss MD
Healing the Inner Critic
Collective manifestation
– Melissa Wadsworth
Collective manifestation
Can cows save the planet?- Thomas Rippel
Can Cows Save the Planet?
Deep Field Relaxation
– Galina Sanderson
Deep Field Relaxation
Vedic Mathematics
– Arvind Prasad
Vedic Mathematics
Your Gut: the power within
– Claudette Lucien
Your Gut: the power within
Taoist Practices
– Kris North
Kris North on Taoism
Tao of
Feminine Empowerment
– Anamarta
Anamarta on Ancient Secrets for modern women
Chinese medicine and longevity
– Ling Na Cheng
Chinese medicine and longevity
Finding your Whole Voice
– Noah Pikes
Whole Voice
On Healing Grief and Rage
– Karin Andersson Hagelin
On healing Grief
Birthing your sacred work
– Tomar Levine
Birthing your sacred work
Relationship
the soul's mirror– Richard Moss
Relationship- the soul's mirror
Being the Change
– Jitendra Darling
Being the Change, Transforming our Economy
Burnout the soul's perspective
– Lille Springall
Burnout from the Soul's perspective
Business tutorial
– Anuradha Kowtha
Hand Analysis as part of your business
Hand shape and personality

– Richard Unger

Hand shape and career
Awaken the Genie Within
– Linda Salazar
Awaken the Genie within
Rapid Eye Technique (RET)
– Sandy Schafer
RET+ Hand Analysis
Illuminating Life Purpose with EFT and Hand Analysis.
– Kay Packard
EFT + Hand Analysis
The importance of knowing yourself
– Edson Williams
Importance of knowing yourself
How to have a successful coaching or consulting business
– Jack Vincent
Successful Consulting Business
Freeing yourself
with Access Consciousness
– Gary Douglas
Freeing yourself
The Fox Factor
– Andy Habermacher
The Fox Factor
Family Complications
– Lori Latimer
Family Complications
How to create a relationship
that's fun and easy
– Dr Kacie Crisp
Relationships that are fun and easy
The Masculine Heart
– Dr Robert Kandabjian
The Masculine Heart
Healing the Dynamics between Men and Women
– Natalia Baker
Healing the Dynamics between Men and Women
How to heal when
a relationship ends
– Susan Russo
How to heal from a relationship
Letting go of fear
– Rhinda Fairless
Letting go of fear
Are you really responsible?
– Rachelle Fuerer
Are you really responsible?
Mother healing
– Itzhak Beery
Mother healing
Are we sabotaging our children?
– Polly Young-Eisendrath
Are we sabotaging our children?
Power animals
– Itzhak Beery
How Power Animals Can Help
Does the Inner Critic have a positive side?
– Vaishali
A positive side to the Inner Critic
Depression and Burnout from a Shamanistic Perspective
– Itzhak Beery
Depression and Burnout from a Shamanistic Perspective
Healing the heart of depression with EFT
– Michelle Hardwick
Healing the heart of depression
Cures for spiritual depression:
Ilahinoor – Kiara Windrider
Ilahinoor
Mood Swings and Depression – Dr Raffealla Colombo MD
Mood management and sleep
---
---
Paid Interview Series
In future there will be classes with other experts. These will take place in Earthuni where the focus is on grounding heaven on Earth. This is about light-hearteness, and playfulness but also about getting more real and more fully embodied in order to anchor our highest dreams for humanity wherever we are on Earth. If you would like to see your classes here please contact Jena Griffiths.
What currently exists on this site is 6 years of interviews and classes with Richard Unger.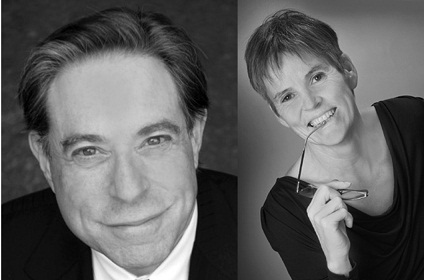 Over the years, Jena has interviewed Richard Unger, the world authority on hand analysis, on most of the above topics and many many more. Richard gave new insights into each of these conditions from his unique perspective.
Get free classes from each of the series that took place – join them here.
Click here to access all previous calls or view them in the shop.
Monthly specials and/or year end packages are available for a limited time each month here