By Jena Griffiths | June 5, 2011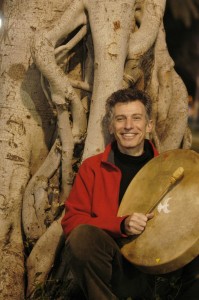 Itzhak will be in Europe in the coming weeks.
In all cities offering teachings as well as personal healing session (Learn More)
Who is Itzhak Beery?


(www.itzhakbeery.com) Co-founder of NY Shamanic Circle- was initiated into the family tradition of Don Jose Juaquin Pineda, a Quechua shaman from Ecuador. He also studied with Ipupiara, a Brazilian elder and Cleicha, a Peruvian healer. Itzhak practice healings in New York and conducts shamanic workshops in New York, Israel, Italy, Switzerland, Amsterdam and Hawaii. He is a member of the Society for Shamanic Practitioners.
I'll be interviewing Itzhak on mother healing on Tuesday 7th June.
Listen to 2 previous interviews with Itzhak.
Depression from a shamanistic perspective. (see archives on link above)
On finding your power animal
« Teenage suicide. Are Swiss kids more at risk? | Home | Healing our relationships with our mothers on a soul level – Interview with Itzhak Beery »
Topics: What's on in Zurich | No Comments »
Comments