By Jena Griffiths | September 8, 2017
12 September 2017 I interviewed Drs Ingeborg Bosch on Past Reality Integration.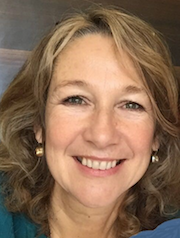 What is PRI and how can it help you?
PRI helps create happier relationships, better parenting and a more functional life.
Past Reality Integration, PRI for short, helps you to live your life fully in the now. The clear, detailed model shows you how your past negatively impacts your present life. But, more importantly, PRI gives you the possibility to remove these blocks, with effective techniques and practical tools.
Ingeborg is the author of 5 books: Past Reality Integration 3 steps to mastering the Art of Conscious Living, Rediscovering the True Self, Illusions, and Innocent Prisoners – a book about conscious parenting (this particular book is not yet available in English. The other 4 have been translated into both English and French, from Dutch.)
More about Ingeborg on her website
Replay – log into the free auditorium to access this replay
« Are you grounded? Interview with Markus Hirzig | Home | Risking change – is it safe? »
Topics: Burnout cures, Depression Cures, Fear, Grief and rage, Parenting, Parenting, surviving abuse | 2 Comments »
2 Responses to "Interview with Ingeborg Bosch – PRI – a laser approach to emotional healing"
Willemien Bierman Says:
September 15th, 2017 at 10:16 am

How can I get hold on the interview?

Jena Griffiths Says:
September 15th, 2017 at 10:24 am

Hi Willemien the link is in the text above

here it is again
https://ear-thschool.com/ingeborg-bosch-interview-replay/
Comments