Free Hand Analysis Foundation Class
Would you like to be able to read
your own hands using the latest professional hand analysis
techniques?





You can discover a lot about yourself just through the length of your fingers or the shape of your hands.
Special talent markers can be spotted and other indicators
of hidden potential.
These 12 foundation classes by Jenna Griffiths have received rave reviews by everyone who has taken them.
More information on these classes
here.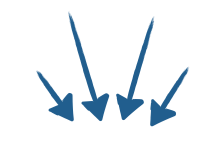 Get your FREE class now!
Just enter your name and email address below