Earth School- Complimentary call on solutions to depression

'Sleep management as Cure'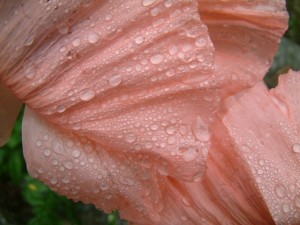 Jena interviews Dr Raffaella Colombo

Hi, Jena here, This is your personal invitation to join me on Sunday, 31 October 2010 while I interview
Italian psychiatrist Dr Raffaella Ada Colombo on the relationship between mood and sleep.
Dr Colombo is a Jungian analyst at the forefront of psychological research in Europe.
During the call with Dr Colombo you'll learn:
Simple steps you can take right now to manage your moods without medication.
Why people often slip into depression just when they're on a roll and feeling unstoppable
How to stay upbeat and on top form
How insomnia can cause depression and what to do.
What other steps you can take to protect your mental health.
How to help family or friends who suffer from depression, melancholy or mood swings.
Date: Sunday 31 October 2010
Time: 2pm (Central Europe Time, Switzerland and South Africa.)
Once you have registered you will have access to a replay page where you can listen to the call again
or download it onto your computer or ipod.
To register for this free call type in your First Name and Primary Email
where shown below and then click the "Submit" button.
If you miss this call, register anyway to get instant access to the replay

Once registered you can type in any questions you have about mood swings into the box provided.
We'll answer your question during the call.
See you then!