Learn with the Masters in Earth School
Earth School is for hand analysts. Professionals and beginners and anyone else looking for genuine solutions in the field of human potential. In its deepest levels, it's an oasis and a resource center and a vast reference library. Think of it as your finishing school. An rare opportunity to learn directly, and continue learning, from the genius behind modern hand analysis. No matter what your budget. A short cut that'll shave years off your learning curve.
How much does it cost to join?
The seats in the main auditorium are free. You can attend all the free calls by registering in Earth School. This also gives you access to lots of free resources in the member's zone and notifications of forthcoming calls.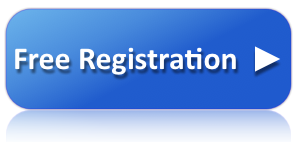 Specialist classes with Richard Unger
Beyond the free auditorium there are specialist classes that have been ongoing for the last 4 years. These classes are paid. They form a vast reference library with detailed reference documents, highlighted hand prints and replays that you can unlock as required.
All specialist classes in Earth School are with the world authority on hand analysis, Richard Unger.
Richard is the genius behind modern hand analysis with over 40 years experience in this field.
Every week, Jena Griffiths interviews him in depth on a different topic.
This is a continuing education program and an easy way for you to access this vast treasure house of knowledge.
Join us live every Tuesday or listen to replays whenever is best for you.
One class a month is ideal for beginners. (Topic calls) This year we are exploring Gift Markers.
Advanced hand analysts also attend this class as we dive deep, and always touch on totally new material and new levels of understanding and application.
The second class each month is a practical class – for intermediate and advanced analysts.
This class teaches you to focus on what's important and how to put everything together. (The art of threading)
Naturally, new material surfaces all the time. And you can ask questions live and submit your clients' hand prints.
The 3rd and 4th weeks each month we explore advanced hand shapes. This is Richard's latest work.
These classes have been happening in Earth School the last 2 and a half years, if you haven't attended these classes or taken advanced or master classes directly with Richard in this period, you need to get on board as soon as you possibly can.
You can access all previous calls or join us monthly, twice monthly or weekly.
Tuesdays with Richard
Learn about your hands directly from Richard Every Tuesday in Earth School.
First Tuesday of the month – Topic call (in 2014 we're exploring Gift markers)
Second Tuesday of the month – Hand analysis Grad class- Advanced Threading practical
Third and forth Tuesdays – Hand shapes – the advanced archetypes.
Click here to watch a free video series on hand shape types.
Why Join Earth School's Inner Circle?
Benefits for everyone
Explore the gift markers in your hands directly with the man who first identified these markers
Learn to see yourself and your potential more clearly
Discover how to work with your purpose and life lesson as a daily practice
Learn a simple accurate way to read your life purpose and life lesson from your fingerprints
Benefits for hand analysts:
Stay on top of your field, and up to date with Richard's latest work
Learn directly from the maestro behind modern hand analysis
Update and deepen your hand analysis knowledge weekly
Gain instant access to a vast reference library. Search for any marker and find detailed reference documents at your finger tips
Learn to correctly identify advanced hand shape archetypes and how to combine them with other markers
Deepen your understanding of the finer differences between markers
Be able to offer genuine solutions based on expert advice by specialists in each field under discussion.
Get additional insight, support and encouragement from Jena Griffiths. Jena has a degree in psychology and is an IIHA certified Advanced Hand Analyst with over 9 years experience in the profession.

Subscription options


Previous calls in the series
Here are some of the topics already covered: The life lessons, Gina Rehab, 39 Steps to living on Purpose, Depression, Can't Say No, Burnout, Indecision, Solving Relationship Problems, Dealing with the Inner critic, Crossroad choices – A Life in Transition, Life on a roller-coaster, Responsibility vs Irresponsibility, Success vs Failure, Family Complications and lots more.
Purchase previous topic classes here.
Earth School Post Grad
Besides the monthly topic calls, there are also advanced threading classes with Richard Unger every month.
This is a post grad class for advanced and master hand analysts who are serious about staying ahead of the field. Beginner hand analysts are welcome.
Nothing beats jumping into the deep end for rapid learning.
Find out more about these advanced threading calls here.
There's a discount if you plan to join more than one class per month:
Membership options.
Queries or alternative payment plans? contact Jena via email.

Looking forward to having you with us in this growing community.
What people are saying
" I want to thank you so much for these calls with Richard. I can't begin to tell you what a difference they are making for me in my ability to more confidently work with people. The information is invaluable and this is an amazing opportunity you have created for those in the hand analysis world. So thank you a million times over!!!!"
- Linda Salazar



- Linda Bard
Advanced Hand Analyst



Barbara Vassalli
Master Hand Analyst




– Kay Packard, M.A.,
Director American Academy of Hand Analysis

"I have been a student of Richard's system of hand analysis
since 2003. I've professionally practiced (A.K.A. tested)
his teachings and found them to be highly reliable and
repeatable. I had the good fortune to become an Associate
Faculty with the IIHA, where I taught, between 2005 and 2008
under Richard's profoundly insightful mentorship.
Being part of Jena's Earth School, has been the best way
imaginable to stay in tune with Richard's teachings and be
part of Jena's very generous spirit and wonderful wit! Jena
and Richard are an amazing team and I highly recommend Earth
School to all students and practitioners of hand analysis.
It's packed with riches of dependable content, backed by
thousands and thousands of readings by many practitioners
and teachers. Earth School is so reasonably priced. Its
evident the mission, here, is to generously give and expand
the knowledge of this tool for deep inner awareness – with
the aim to facilitate meaningful and fulfilling lives.
If you're on the fence about joining, don't delay another
minute. Just join. You won't regret it.
I am honored to have the opportunity to invite you to
investigate and learn for yourself how impactful hand
analysis truly is."
---
Join this growing community of dedicated professionals here
Choose how many classes you want each month - click here